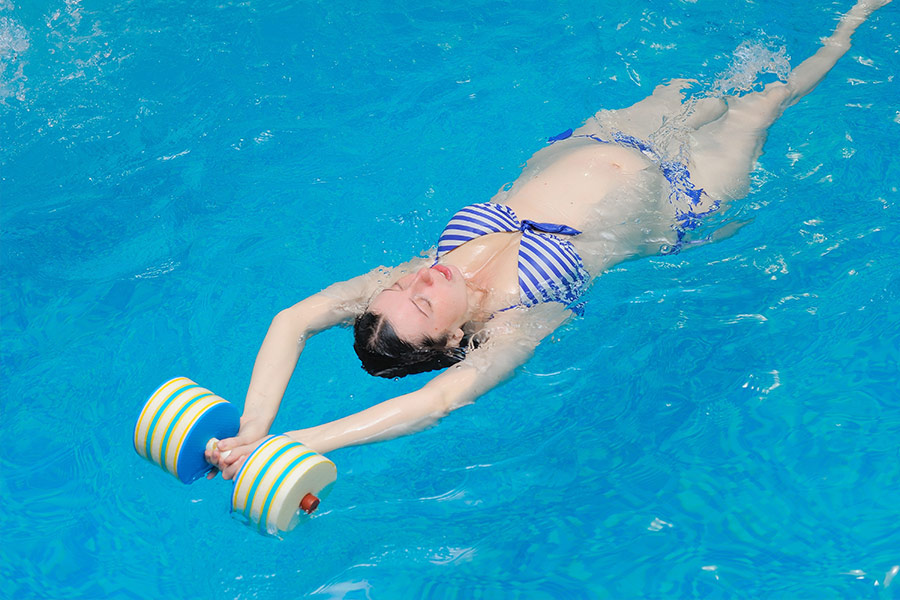 What is Aqua Yoga?
Aqua Yoga is a gentle yet effective form of exercise in a warm swimming pool which combines stretching, breathing and relaxation. Aqua Yoga at Chessgrove Swim follows the Birthlight programme, and the sessions are great for easing the aches and pains often associated with pregnancy. Our Aqua Yoga classes are designed to help you stretch, relax, meet other Mums-to-be and switch off from the distractions of every day life. Classes are taught by Birthlight-trained teachers in our luxuriously warm pool, and are approved by our local midwives.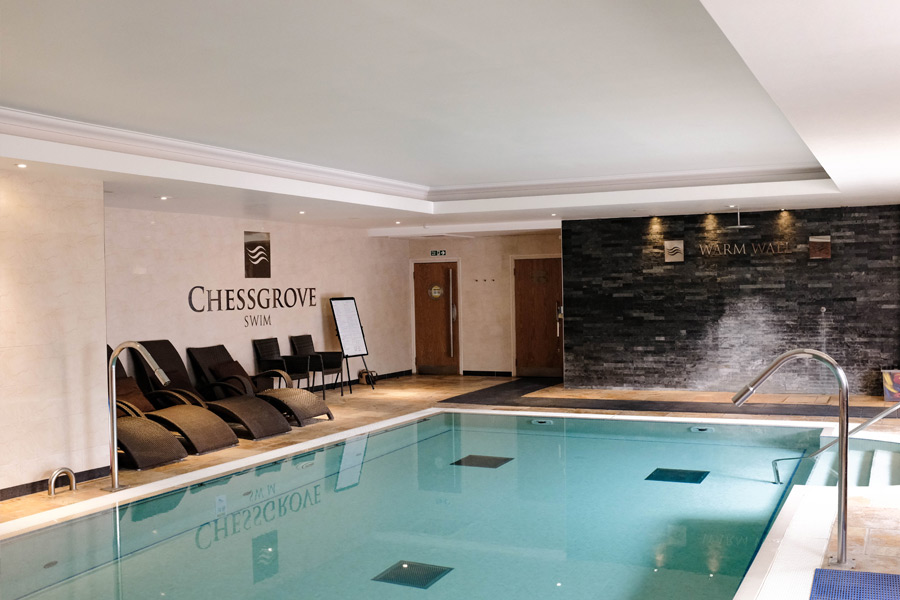 The benefits of Aqua Yoga
Aqua Yoga classes are particularly beneficial for pregnant ladies, as the resistance of the water helps them to stretch and tone muscles ready for birth but without the risk of overstretching and straining. The exercises can also help to alleviate some of the discomforts associated with pregnancy such as back ache, swollen ankles and pelvic pain. And the buoyancy that the water provides allows a moment away from the "heavy" feeling of later pregnancy.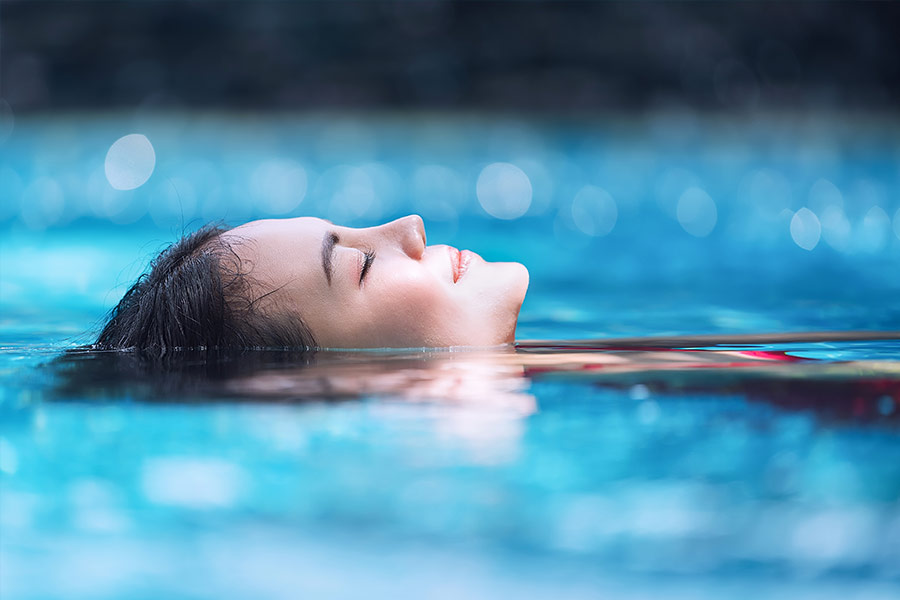 Water relaxation helps you sleep
The most popular aspect of Aqua Yoga is the water relaxation. Using buoyancy aids for support, the mums-to-be will float for up to 10 minutes at the end of the class, either quietly or to gentle music, with the lights dimmed. Just imagine the luxury of floating in warm water uninterrupted and without distractions, concentrating on your baby, or on your breathing, or maybe on nothing at all. Good quality relaxation will promote a good's night sleep.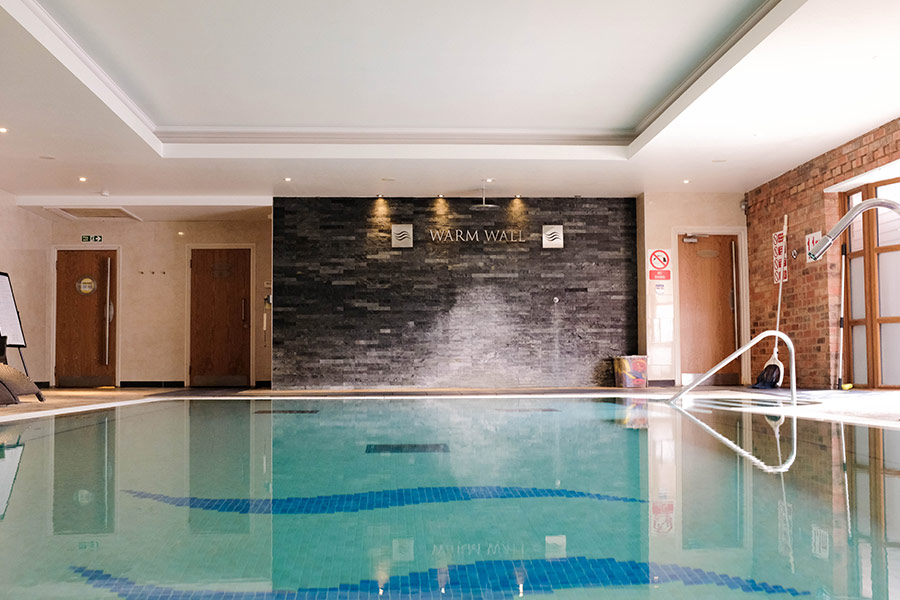 Features of the classes
Adapted yoga poses & sequences
Glides & aqua-walks
Floating relaxation
Surface & underwater breathing techniques
Pelvic floor exercises
Yoga swim strokes
Aqua Yoga classes
Tues 18:20 – 19:05 & 19:10 – 19:55 / 6 week course
"I loved every minute of the pregnancy Aqua Yoga, the relaxing 10-minute float at the end of the class was the perfect antidote to the hustle and bustle of life. I recommend it to everyone I know."