Experience our luxurious Bromsgrove swimming pool
We are operating a COVID-safe environment
Join us at Chessgrove Swim for a luxurious swimming experience. Our state-of-the-art private swimming pool is located in Bromsgrove in Worcestershire. Originally a day-spa, our pool is built to a very high spa standard and is the perfect place to swim in a quiet, relaxed atmosphere. The water in our swimming pool is heated to 33°C, just the right temperature to help you unwind and relax. Find out more about our pool and facilities here.
Chessgrove Swim is a family run business and not a franchise. We pride ourselves on offering the very best swimming experience in the area and have an enviable reputation for service and quality. Improve your stroke and build confidence in the water by taking on of our swimming classes.
Our dedicated and qualified staff run an extensive timetable with swimming lessons held 7 days per week. Our Bromsgrove swimming pool is perfect for a family leisure swim and we teach both adult, baby and children's swimming classes from our luxuriously warm pool. We also offer private swimming lessons .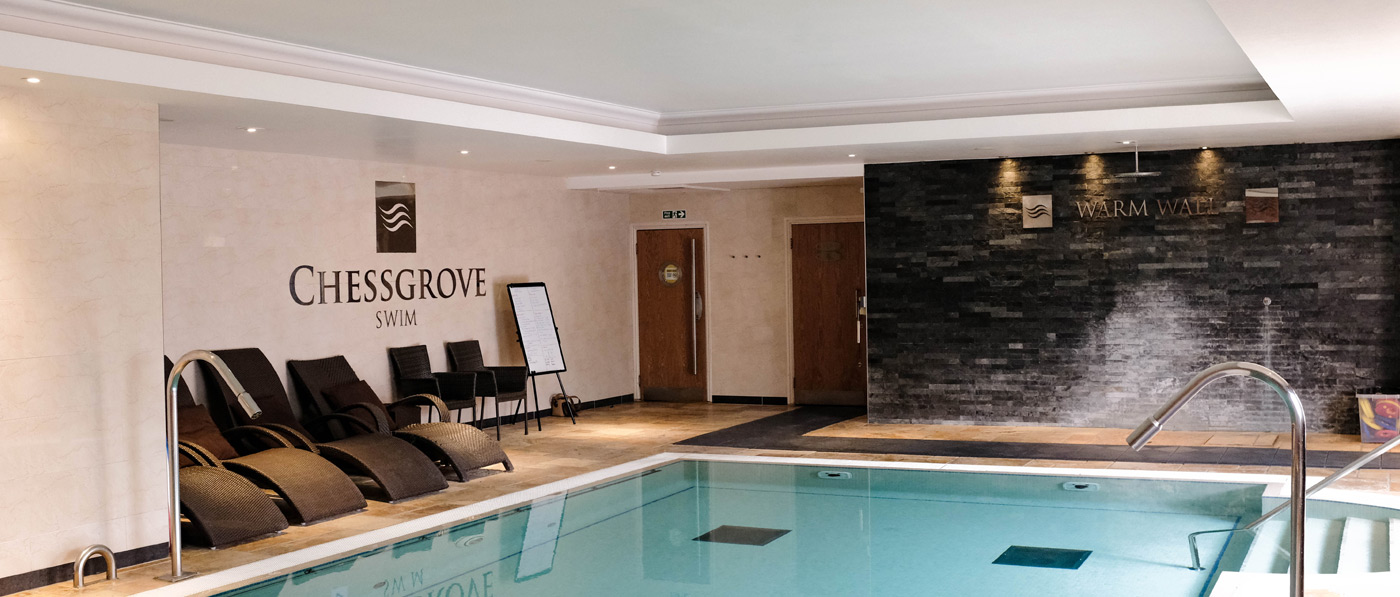 Swimming for all ages and abilities
At Chessgrove Swim, we offer something for everyone and our luxurious Bromsgrove swimming pool caters for all ages and abilities. You can start swimming with us at any age, we offer classes for newborn babies all the way up to adults. Our children and adult's classes are run to the very highest standards and we follow the ASA Swim England Syllabus. Our renowned baby classes follow the highly regarded Birthlight syllabus.
"I have been swimming at Chessgrove Swim for over 3 years now and I have always enjoyed it. Meg makes every lesson really fun! I have learnt so much, including butterfly. I'm so glad that I came here!"