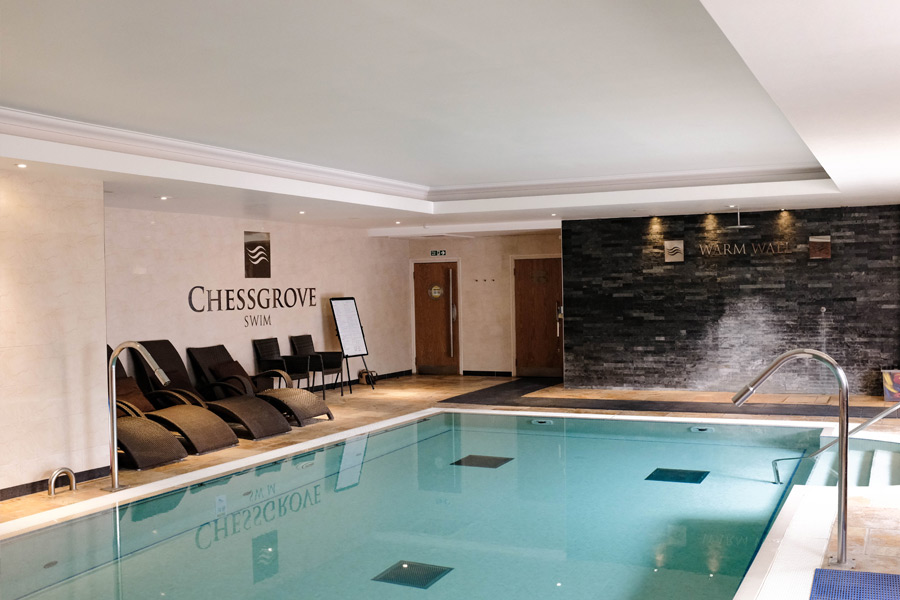 Recreational Swimming
The Chessgrove pool is the perfect place for a relaxing swim. Originally built as a day spa, the pool is built to "spa-standard" and has a calming and gentle atmosphere. The water is warm, there is easy access with wide Roman steps down into the water, and there is no deep end, with a constant 1.2m depth throughout. The pool is 10m x 5m, and heated to 33 degrees.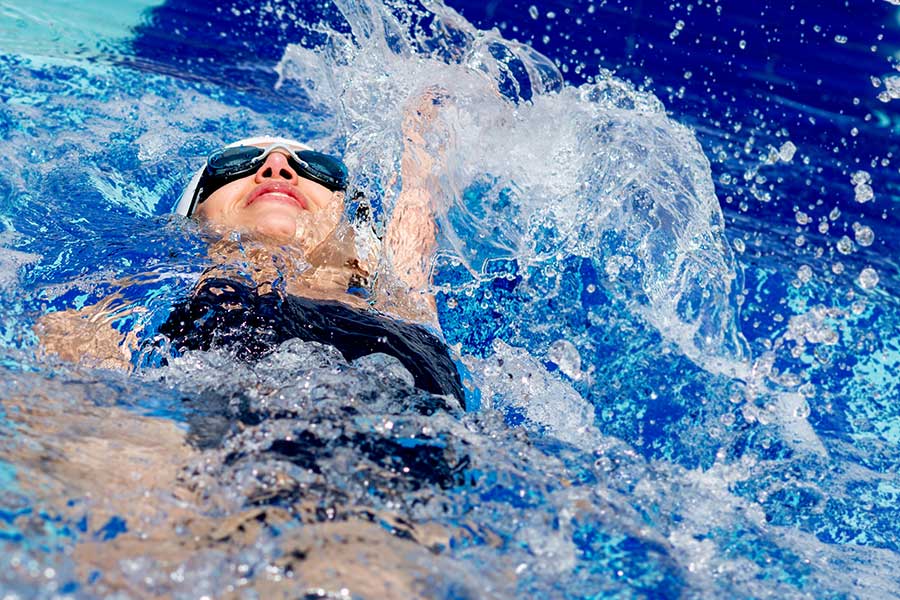 Adults Only Leisure Swim
Adults only swims are tailored for those who want to enjoy a quiet swim in a private environment. Each session is restricted to a maximum of 4 swimmers, and there would not normally be any spectators. The leisure swims are sociable events too as the regulars all get to know each other. Some sessions are available all year round and others are term-time only. We can provide floats and woggles if you wish to practice particular exercises, and we'll pop some calming music on if you fancy that as well. As well as being a great way to keep fit and healthy, exercising in water is an effective way to aid recovery and rehabilitation from injuries and traumas. It can also help to ease away some of the aches and pains associated with rheumatoid arthritis, and general stiffness associated with ageing. To see what sessions are available, please see our Timetable.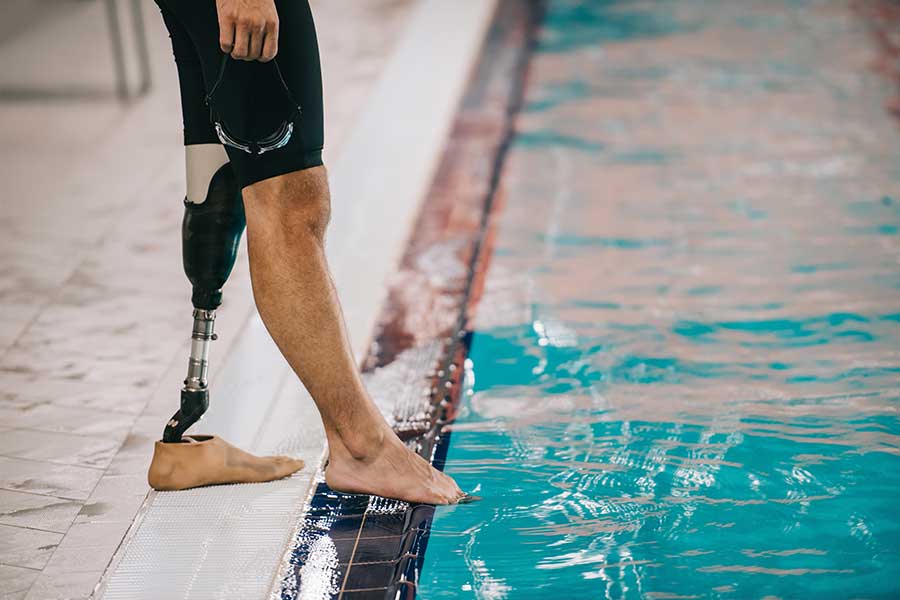 Disabled Facilities
We have a disabled changing room that opens directly onto the poolside. We do not have a pool hoist, but the wide Roman steps into the water provide easier access than a pool ladder. We are situated in a small private complex, and the distances from the carpark to the changing rooms and to the pool are small. We encourage anyone with limited mobility to join us for a swim and to try out the facilities. We are a small, privately-run organisation, with a small team of sensitive and approachable staff who are here to help you. We do not provide assistance with changing, but we're more than happy to lend you a helping hand getting in and out of the pool safely, or carrying a bag out to your car. Our goal is for you to benefit from being in the water, we will not pressurise you to swim lots of lengths.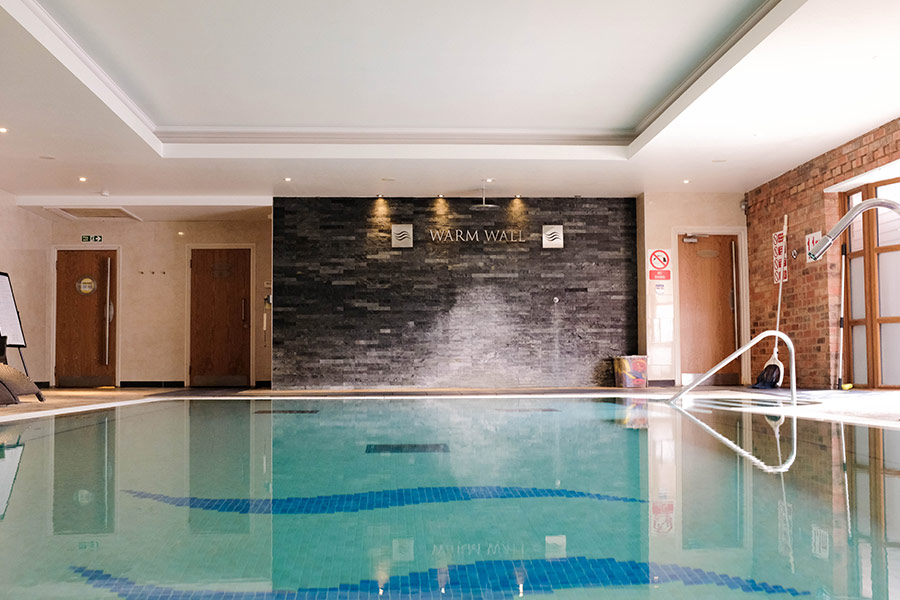 Private Pool Hire
This is a private pool and we can also offer private hire of the whole pool by the half hour or hour. There are various times available either on a one-off or regular basis. If you are a group who are considering hiring the pool, then please be aware that the maximum number allowed in the pool at any time is 17 people.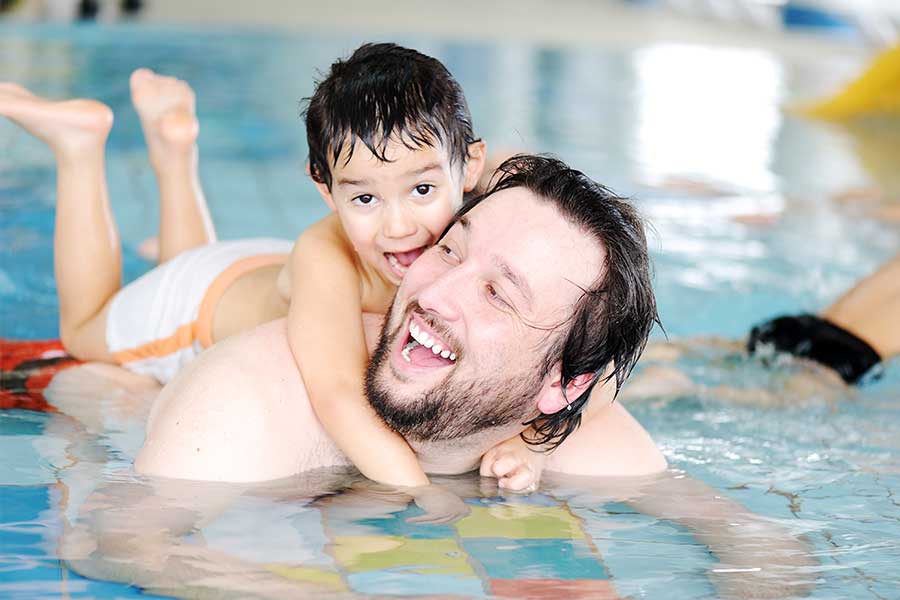 Family Leisure Swims
All children who enrol in swimming lessons with us can join in free leisure swims. These are fun, splashy sessions with lots of toys and water features. These sessions are offered to our swimmers and their guests.