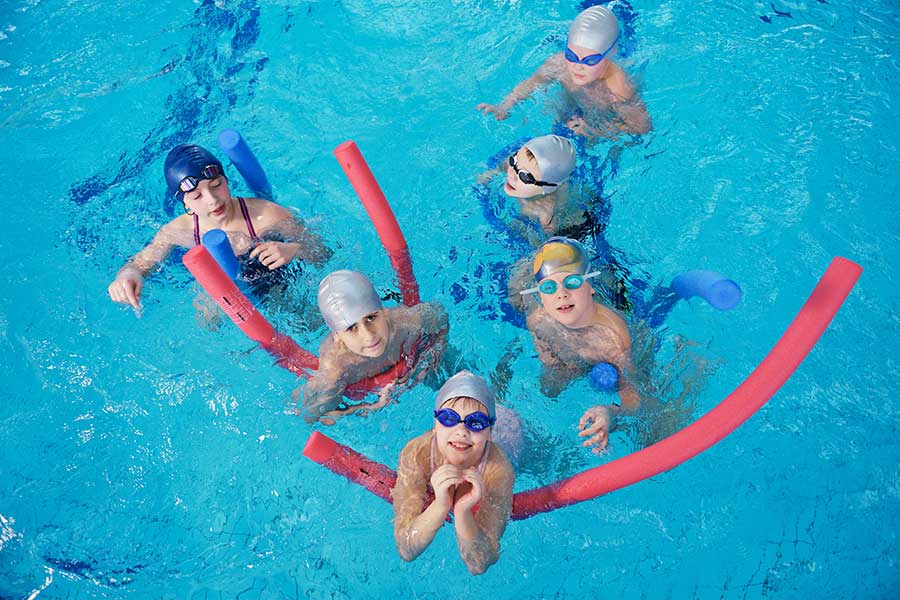 Our children's swimming lessons feature small classes with an emphasis on structure, learning and fun
All our children's swimming lessons run all throughout the year, with the exception of 2 weeks over Christmas. FREE TRIALS are available for all toddler, preschool & school-aged children who are thinking of having lessons with us. This taster / assessment lesson will help you decide if Chessgrove Swim is right for you and also help our teachers select the most appropriate class for each swimmer. We do not guarantee to put friends or siblings in the same class but aim to put each swimmer in the class that best suits them.
We make this decision by taking many factors into account, including their swimming ability, age, confidence and development. Children's swimming lessons at Chessgrove Swim are taught in small class sizes, with a focused and structured approach. We keep our class sizes small to ensure every child gets special attention and has plenty of swimming time. Our teachers are in the water during all the children's swimming lessons. Despite the planning and structure that goes into each swimming lesson, we still teach in a safe, sensitive and FUN way, so that every child enjoys being in the pool and are motivated to try hard. Click here to see our timetable for children's swimming lessons.
For bookings contact us on Tel: 01527 821 978 or go to our contact page.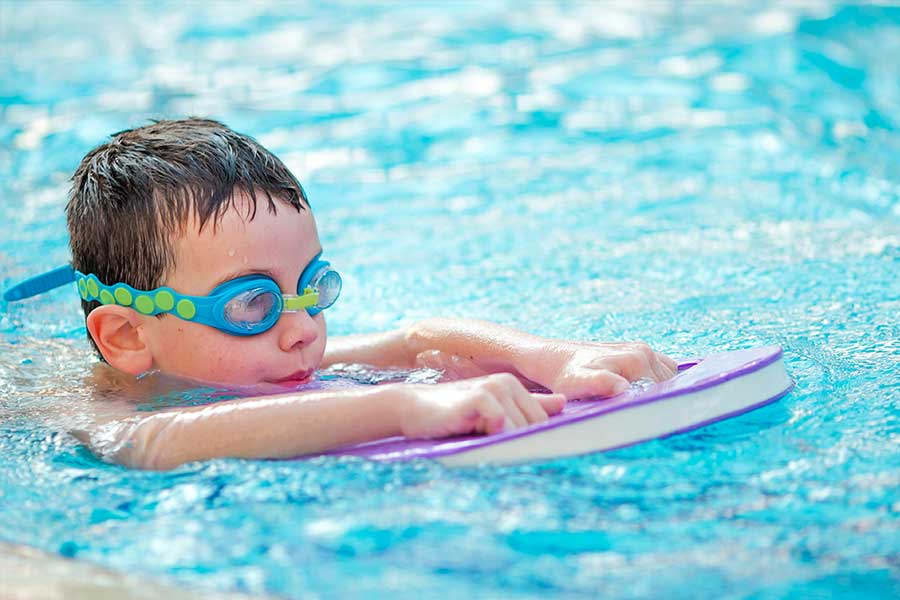 Benefits of children's swimming lessons at Chessgrove Swim
We consider our children's swimming lessons to be value for money because we operate an "all-inclusive" policy which means there are no hidden added extras. Here are just some of the benefits available, when you sign up for children's swimming lessons at Chessgrove Swim:
Our teacher to pupil ratio for preschool and school-aged lessons is 4 to 1, compared with the Swim England recommendation of 12. So, we are giving 3 times more instruction in every lesson, and we get to know your child.
Our teachers are in the water, not on the poolside. This means that we correct technique on every width/length and individual swimmers are shown what they need to improve, rather than continuing to swim with the incorrect techniques. Practice does not always make perfect. But perfect practice does make perfect.
We offer FREE replacement swimming lessons. Children have busy lives with lots of opportunities, so may miss lessons due to illness, holidays, parties, school plays etc. Providing we are given 24 hours notice that you will not be attending a lesson, then the replacement lesson is free. Please note that replacements are booked dependant on availability and booking is absolutely essential.
Swimmers do not have to redo levels. We concentrate on learning to swim, not just on awards. We award certificates when swimmers achieve each level, not on a specified award week, so we do not have a pass/fail for the course. The aim is to motivate and not hold swimmers back if they are struggling with one or two activities for a award. Often, they start working towards the next award before finishing off the previous one.
Children's swimming lessons at Chessgrove Swim are all-inclusive. There are no hidden costs. You will not be charged extra for certificates (replacements for lost or damaged items will incur a small charge), lockers & parking, 
Our water is warm, so the children love coming and find it easier to learn to swim.
We offer FREE leisure swims. During school holidays we offer extra fun sessions known as leisure swims, where children & parents can enjoy the water together and make use of all our toys and equipment. These sessions are totally FREE for the child who has lessons with us, plus one adult – other family members are also welcome for £3 per person. Please note these sessions are lifeguarded only; with no teacher present in the water.
10% discount off parties. If you book your child's swimming party with us you'll get a 10% discount on the flat rate of a swimming party for 10 children.
10% discount off Konfidence swimwear through their affiliate discount scheme.
"My son has come along in leaps and bounds in the Stage 4 class. Jo and James really know how to get the best out of him in a fun environment."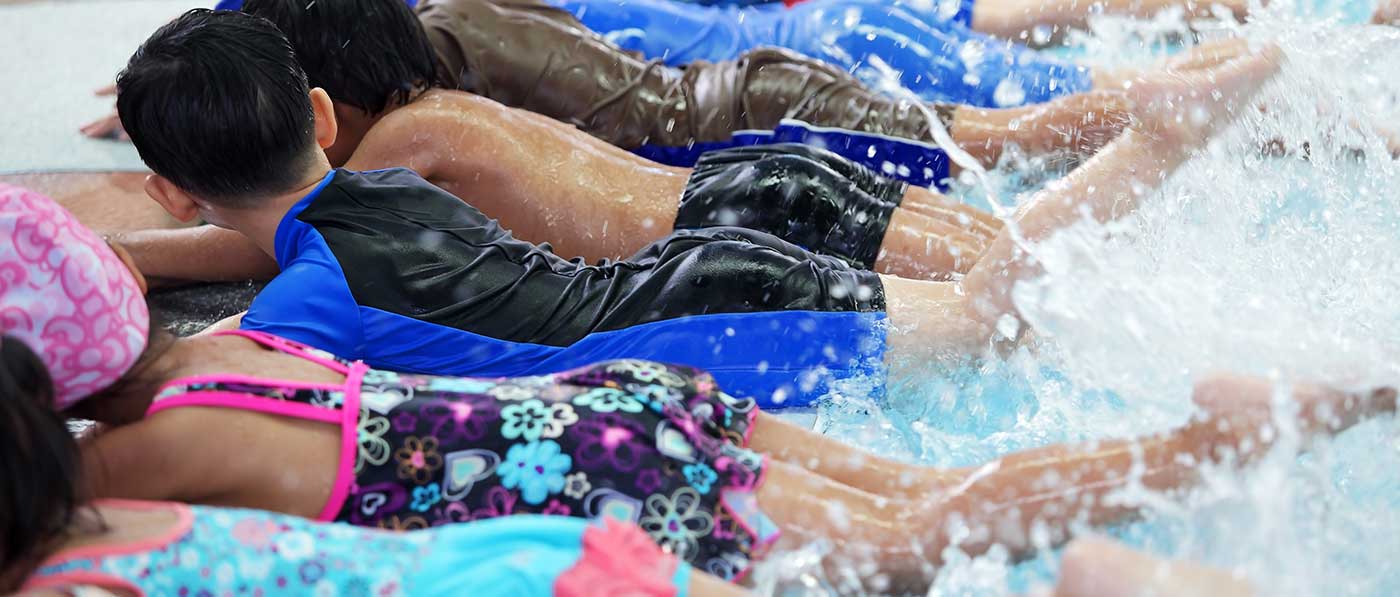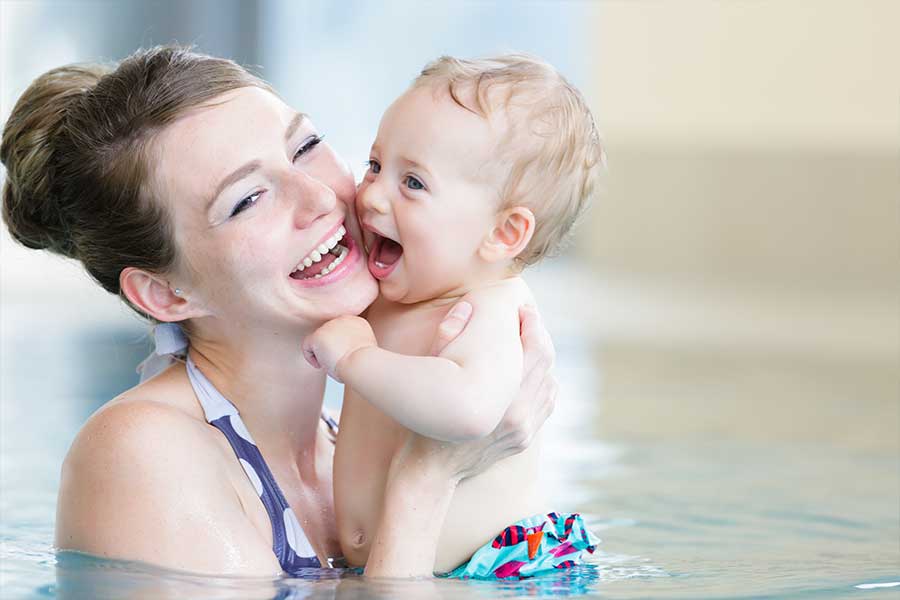 Mini Movers & Toddler Swimming Lessons
Our first class that follows the Swim England awards is Mini Movers, this class is for children aged 14 months to 2 years.  The class is designed to really fill the swimmer with water confidence whilst having fun, singing and using the toys to develop the basics.
Once the swimmer turns 2 years old they move into the Toddler class, in our toddler swimming lessons, children enjoy fun yet structured lessons that encourage confidence in the water and introduce and develop the basic skills and techniques to start swimming independently. Through the use of games, toys and songs, toddler swimmers soon learn to follow simple instructions from both the parent and also the teacher.
For both Mini Movers and Toddler classes we follow the Swim England Discovery Ducklings and Ducklings Award syllabus, which is specifically tailored to this age group of swimmers. Children in these classes are approximately 14-36 months old and you do not need to have completed baby courses with us to join the toddler lessons. Our pool is particularly well suited for toddlers, as the water is clear and the bottom visible, yet it is deeper than most toddler pools, so they have to swim rather than put their feet down on the pool floor. A parent needs to be in the water with their toddler whilst in these classes. As the toddlers' independence and water skills develop, our teachers carefully manage the transition from swimming with parents to swimming solo.
In both the Mini Movers Session and Toddler session we operate a 8:1 ratio.
Once they are happily swimming solo, toddlers will progress into our pre-school class. Click here to go to our timetable and see when our toddler courses are running.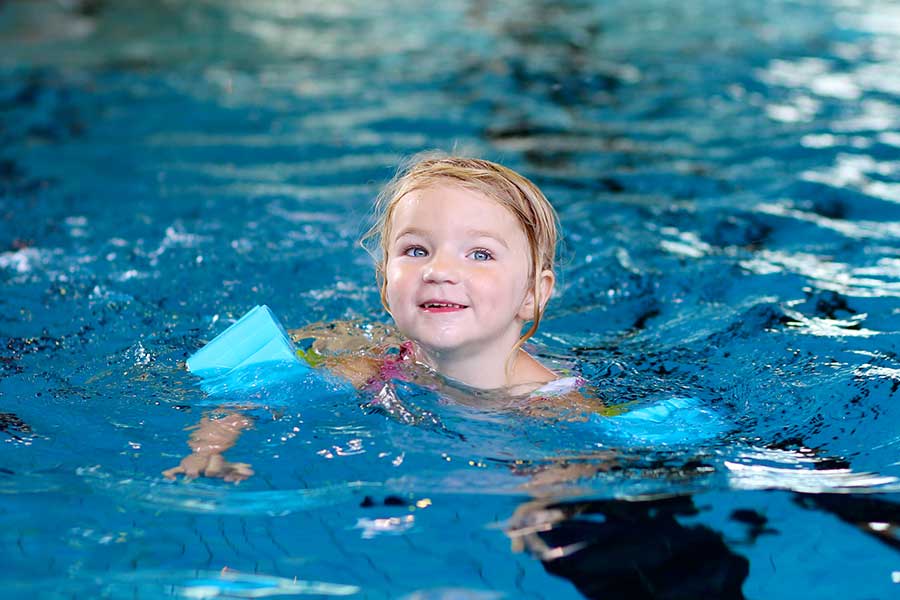 Pre-School Swimming Lessons
We specialise in teaching swimming to younger swimmers and beginners and we have a number of different types of beginner classes to suit all. New swimmers are taught in the water alongside their parents from 3 years in our specialist pre-school classes. (Children who have progressed from our baby and toddler sessions may well join these classes younger than 3). These swimmers will work on their Duckling awards which are aimed at the younger swimmers, and some will gain their Swim England Stage 1 or 2 when they turn 4 in this class before starting school. There are plenty of toys and games in the lessons, and we maintain a 6:1 ratio.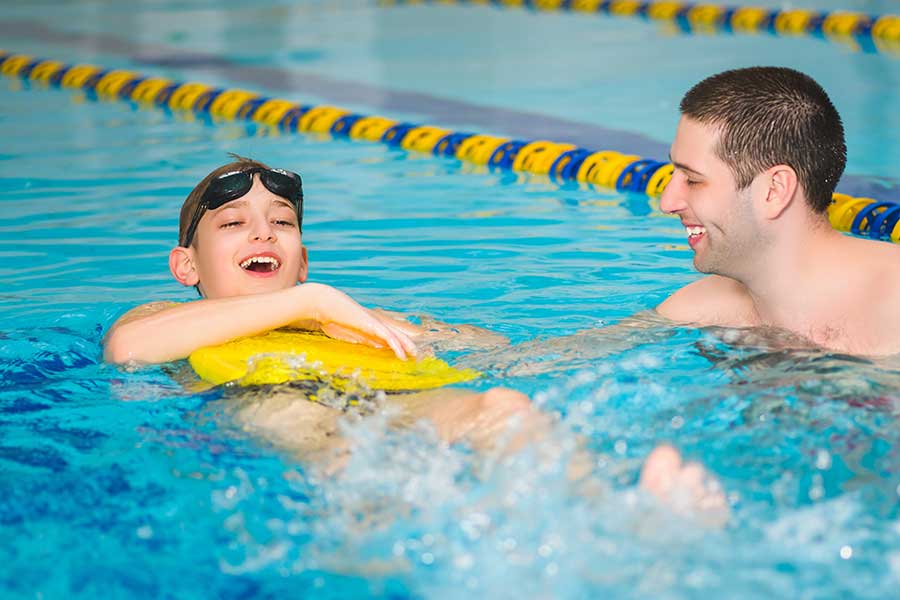 Children's (School Age) Weekly Swimming Lessons
At Chessgrove Swim we follow Swim England's Learn to Swim Framework where children will work through Stages 1-5 in our lessons, and may also get the opportunity to gain distance badges. The criteria for each Stage can be viewed here. Ratios for beginner & improver groups are 4:1, group sizes do not exceed this number so that all children have adequate room to swim. Beginners will start in our Stage 1 class, and will start to work on water confidence and the skills needed to swim independently. Upon completion of Stage 1 children should be at ease in the water and be comfortable putting their face in the water. It may be possible for older beginners who already have basic water confidence and will submerge willingly to skip straight to Stage 2.
"I really enjoy my swimming lessons because I practice my breaststroke arms and backstroke. I get to do badges and move up a stage when I improve using my arms and legs. I also get to do lifesaving this summer in stage 4 which will help me to look after myself and other people in the water."